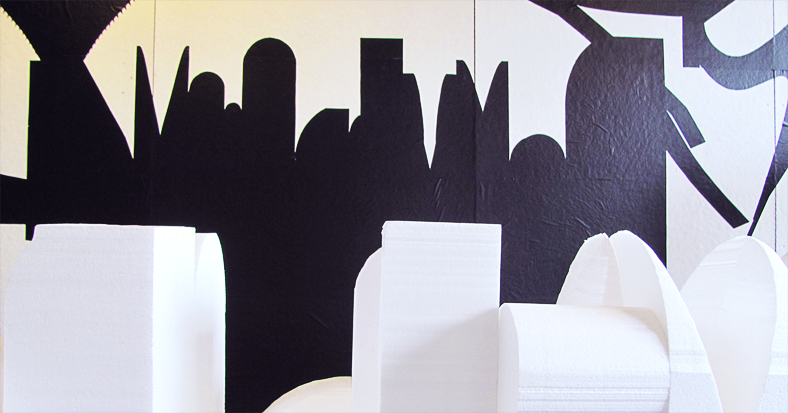 Figure
April 5–30, 2013
at UIC School of Architecture

Participating Faculty:
Julia Capomaggi, Julie Flohr, Thomas Kelley, Jimenez Lai, Ryan Palider, Teddy Slowik

Co-curator with Jayne Kelley

Figure is part of a series of exhibitions that assemble six School of Architecture faculty, individually and collectively, around an architectural idea. Figure asks participants to do two things: to reframe an existing project with the term "figure" in mind, creating a cross-section of takes on one concept, and to produce a collective installation that addresses shared interests and begins to lay claim to a group definition of the term.

The collective installation culminated with a composed drawing of the silhouettes of the participants projects. As co-curator, I designed the vinyl cut silhouette to cover the walls of the gallery.